Jackets give a huge opportunity to experiment with your style. There are numerous unique styles of jackets that every lady wishes in their closet because each kind does its personal aspect in creating a distinction to our outfit Wear a long or a short one, and you won't have to compromise with your comfort. Compliment them with pair of boots, woolen cap and found yourself ready for classes, office meetings or any other casual outings. Glamorous Jackets are the middleweight prizefighters of your wardrobe. However there were some very unique jackets that every wardrobe might experience incomplete without. So, keep on reading for the classic jackets every woman should own.
1) All Time Favourite : Leather jacket
The leather jacket came to prominence in the early 1900s. By end of the 20th century, the leather jacket achieved iconic status and general acceptance through Hollywood. The leather jacket was popularized by celebrities in the 1940s and 1950s.
If you want to look amazing everywhere you go, you should think about investing in a leather Jacket.These glamorous jackets are a cool addition to any wardrobe. No wardrobe is completed without a leather Jacket.
Different vibrant color options have captured the season's trend depending more on the looks you want to achieve.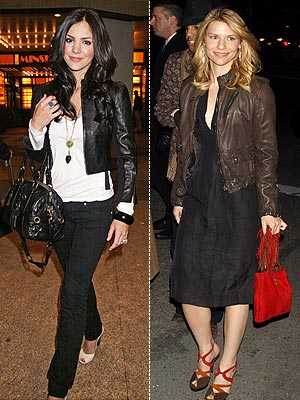 2) Suede Jacket
Suede jackets have been in fashion since the 60s. It is the ultimate staple to any girl's wardrobe. Suede Jackets are lightweight which you can wear easily in spring, autumn and winter. Due to it's lightweight and smoothness, it is considered as an outstanding piece of attire. Suede jacket always gives you a stylish and charming look.
Wearing suede can be considered a luxury. Suede Jacket's versatile material can fit with several styles and works perfectly in every season. Due to the stylish characteristic, these glamorous jackets are used in daily life and almost every season that makes it different and unique.
3) Bomber Jacket
Pilot Jacket is tough and rugged. These jackets were inspired by pilots who battled with World War II. Bomber jackets are often called flight or pilot jackets
During World WarII, bomber jackets were introduced and were heavily insulated and prized for their warmth. Bomber jackets are lightweight and come in a wide range of different colors as well as textures which make them perfect for various reasons. Bomber jackets are a cool addition to any wardrobe.
4) Denim Jacket
Denim Jacket never goes out of fashion. These jackets work for all occasion and you can wear them in any weather comfortably. In case you get frequently burdened with what form of outfit will fit the high-quality at that point in time, then this will be the best option for you.
A denim jacket pairs well with any color, material, and pattern. The glamorous jacket may be layered over any apparel from fancy dresses to over-sized sweaters . A denim jacket brings balance to whatever you wear it with.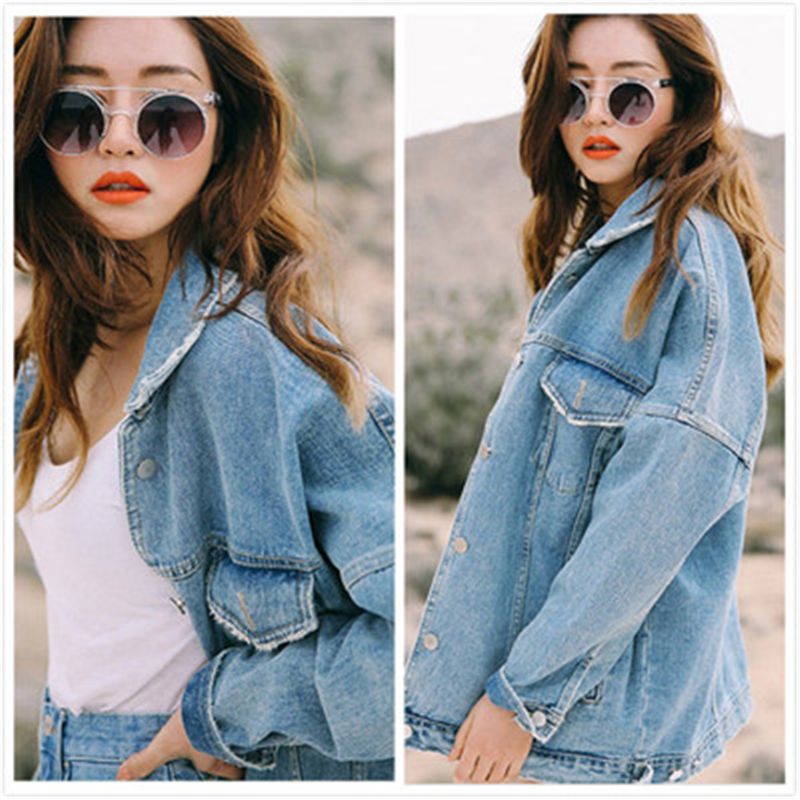 5) Trench Coat
Trench Coats are long, classy, chic, and is always thick enough to defend you from winters. It's miles one of the most fashionable pieces of apparel a woman can own. The best part of Trench Coat is that nobody cares what you are wearing inside. It always gives you an elegant and timeless look and will never let you down.
Trench coats very practical for rainy days and transitional seasons, but they also go with just about anything.Therefore, these coats can be perfect for transitioning from summer season to fall, or from winter to spring.
6) Glamorous Overcoat
An overcoat is a iciness model of a trench coat. It's lengthy, fashionable and thick enough to shield you from harsh winters. You can put on an extended-class overcoat with leather gloves and boots.
7) Puffy Jacket
Puffer jackets are comfy outerwear that is ideal to provide insulation to the body and are perfect for freezing winters. They come in so many colors and are great to add just the right amount of color to gloomy winter days. These glamorous jackets provide comfort and style.
Puffer jacket has to turn out to be a mainstream favorite for while situations turn chilly. The name comes from the use of a quilted pattern and thick insulation, which offers it a "puffy" look. In the beyond, those jackets were generally typically visible as being cumbersome and retro, but, now they are thinner and extra attractive while still managing to keep a high degree of performance. This evolution is what made the puffer each useful and fashionable.
8) Trendy Biker Jacket
Biker Jacket is incredibly versatile and you can work by a woman's style easily. Pair these jackets with jeans or with any soft dress. These glamorous jacket style will enhance your wardrobe and compliment your look. Biker jackets pair well with denim as well as corduroy.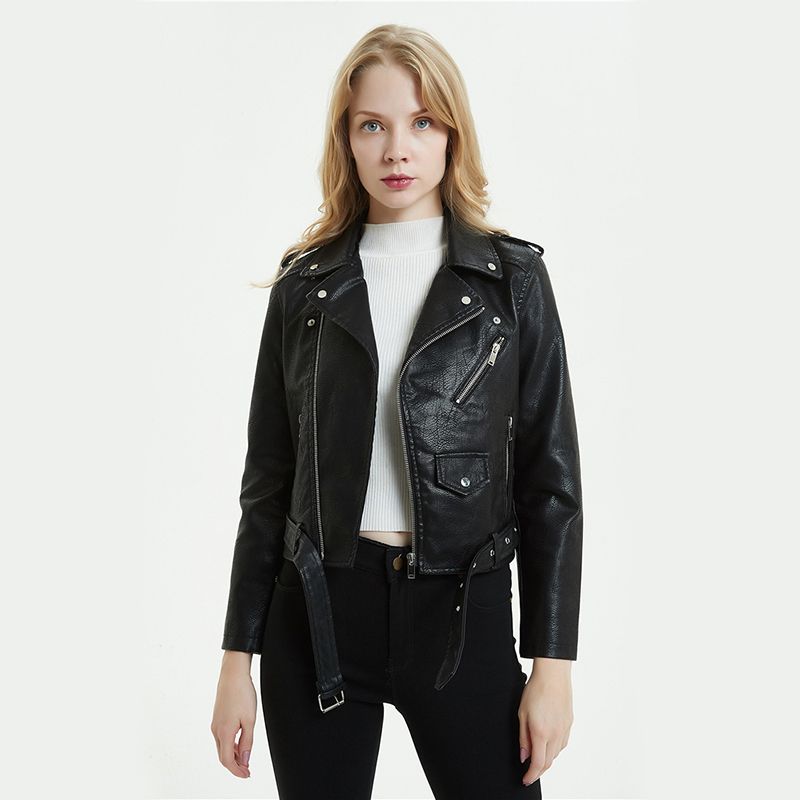 9)Teddy Coats To The Rescue
In case your fashion speaks beauty, magnificence and comfortable apparel then these teddy jackets for girls are waiting for you. It is time to keep and improve your cloth closet with these trending winter jackets. Play with shades, select an offbeat one for a unique look. Take into account it's the jacket which redefines your whole look on the subject of winters.
10) Fur Jackets
Talking about Fur, we incredibly advocate you going for fake fur instead of the actual one. those jackets for ladies may appear like a cliched but they are just what you want to overcome the actual cold that too in fashion. Buying a simple black one would also be a wise choice because the color is versatile and would pass perfectly nicely with a maximum of your informal put on.
11) Blazer
A blazer is a jacket that is worn over a shirt. Blazers have been the closing trend this fall. You may wear a blazer with jeans paired with sneakers for a extra dressed down look, or you may dress it up by way of pairing it with a dress and ankle boots.
12) Tweed Jackets
Tweed has earned its position as a timelessly posh piece since it's more structured than a cardigan, less corporate than a blazer, dressier than denim, and more ladylike than leather.
Conclusion
The essential trendy coats & jackets will be different for each person as we all have different style personalities, lifestyles and comfort levels. You'll be able to pick out the stylish and glamorous jackets based on the occasion. The selection is completely yours.